BACKGROUND
The luxury sector is no exception to digitisation and increasing data collection, and artificial intelligence will be a valuable ally in using them and benefiting the customer experience, the creative process and decision-making.
CHALLENGES
How to combine the exclusive universe and the personalized experience of a luxury brand, with artificial intelligence and digital?
Whether it is to attract people to the store, personalize content to maintain customer relationships, predict traffic, sales and inventory, luxury strongly activates all the levers of artificial and digital intelligence.
Data is recognized as a strong lever for productivity gains for all functions.
The marriage between high technology and luxury craftsmanship is a celebration to which all houses are strongly committed.
This upheaval carries within it the seeds of tomorrow's luxury, inspired in the digital and physical worlds, to which the new generations of customers, sensitized by the Digital Native Vertical Brand, pay primary attention.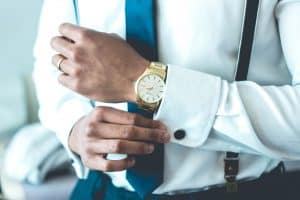 How to successfully combine artificial intelligence and traditional craftsmanship?
With Datakeen, data can be used to customize content and attract new customers, retain existing customers, refine predictions and quality controls to make it an even better performing company.
Interested? Let's discuss your issues and ask for a demo.