BACKGROUND
Current threats are diffuse and growing. The risk of cyber attacks has become one of the main challenges for governments, companies and organizations. In addition to the clashes in indoor and outdoor theatres, there is also a competition for technological supremacy.
CHALLENGES
At the heart of the strategic revolution in the armed forces, Artificial Intelligence is a formidable lever for an agile and proactive defence that anticipates and prevents threats.
SOLUTION
IA Datakeen's platform makes it possible to meet the challenges of Defense and Security by giving them tools for anticipation, research and development, modernization, and preparation of operations.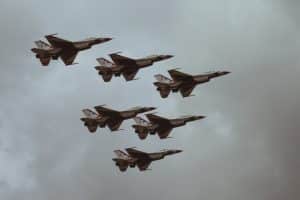 Interested? Let's discuss your issues and ask for a demo.