BACKGROUND
Data has become the raw material for banks due to the dematerialization of money and financial systems coupled with the digitalization of the economy as a whole.
Despite a wave of concentration, the challenges of lower interest rates and the increasing weight of regulation have disrupted the models of retail and investment banks, and drastically increased competition.
CHALLENGES
In this context, artificial intelligence helps banks to meet major challenges in several areas:
Marketing: with a better knowledge of customer interactions allowing the right person to offer the right product, at the right time, to the right customer. In short, to make real customer targeting.
Sales: with more precise targeting of customer actions.
Internal audits and compliance: with customer knowledge and anti-fraud and anti-money laundering thanks to automatic recognition and information extraction.
Pricing: with the use of the latest models.
Project management and operational excellence: thanks to its dashboards that allow all actions to be visualized and monitored.
Transversely and at all levels of the organization, thanks to productivity gains by coupling RPA and IA.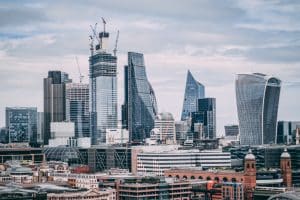 SOLUTIONS
Datakeen is the secure, scalable and easily integrated artificial intelligence platform that allows you to deploy and integrate predictive AI models into your processes, on any type of data: text, voice, images, PDF, videos….
Through its interface and ease of use, Datakeen makes the AI accessible to non-technical users and collaboration with data teams.
Thanks to the Datakeen artificial intelligence engine, transforming data into a lever for operational excellence becomes a reality accessible to all employees.
Datakeen offers to automate the extraction and sorting of documents (e. g. Bank Statement) with its artificial intelligence platform.
Interested? Let's discuss your issues and ask for a demo.